Greater Manchester to be first city-region outside London to bring buses under local control
Posted: 25/03/2021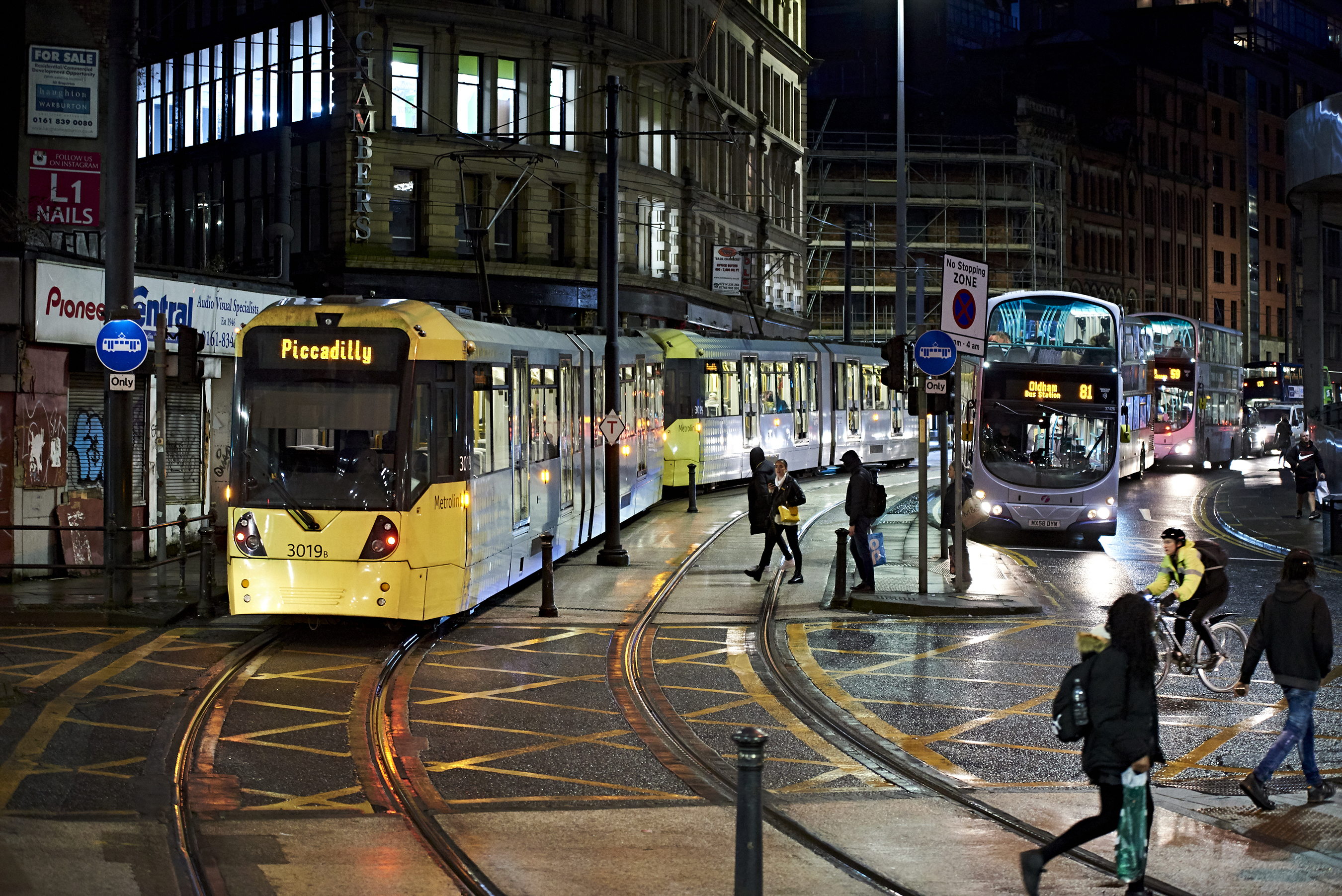 The Mayor of Greater Manchester, Andy Burnham, has made a landmark decision to take control of buses in the biggest shake-up to Greater Manchester's transport network since deregulation in 1986, as part of plans for a joined-up and truly passenger-focused transport network.
Greater Manchester will be the first city-region outside London to have buses that are under local control, allowing local leaders to set routes, frequencies, fares and tickets. By the end of 2025, this will allow Greater Manchester Combined Authority (GMCA) to integrate buses fully with the rest of the transport network, as part of a passenger-focused network with easy end-to-end journeys.
More than 12,500 consultation responses were received on GMCA's proposals to change how buses are run, with 86 per cent supporting the scheme.
Bus passenger numbers fell by 45 per cent to 194m between 1986 and 2018 as the network declined. There are 150 different types of tickets and a single bus journey can cost £4, compared to £1.55 in London. The current system often does not allow passengers to transfer between buses and other types of transport.
Franchising, or local control, will deliver simpler fares and ticketing with the ability to offer price capping for journeys across both buses and trams, including a daily cap, so passengers never need to pay more for their journey than they have to.
GMCA will also be able to set environmental standards for a cleaner, greener bus fleet, helping to meet the city-region's targets to tackle the climate emergency, reduce harmful emissions and clean up the air.
To ensure a smooth transition franchising will be introduced in phases, with the first franchised buses starting to run in Bolton and Wigan in early 2023 and the move to a fully franchised system across the whole of Greater Manchester by the end of 2025.
In the period up to full transition, GMCA and TfGM will work with central government and bus operators to plan and improve bus services to best support Greater Manchester's economic recovery.
Mayor of Greater Manchester, Andy Burnham, said: "Public transport is essential for any successful city-region, and our buses are the backbone of Greater Manchester's transport network. As Greater Manchester recovers from the pandemic and grows in the future, we must develop our public transport network, alongside walking and cycling, to support the increasing number of journeys we will all be making.
"In Greater Manchester, we've always done things differently and been trailblazers especially in the field of transport; we had the first passenger railway; the first 'bus' route with a horse-drawn carriage and now I've decided that we will be the first outside London to run our buses differently – under local control, so that decisions are made at a local level for the benefit of our passengers.
"Ultimately, this means a different way of moving around for everyone in our city-region, as we move towards Our Network; our ambition of a world-class, integrated transport network which can unlock opportunity for all; providing access to jobs and education, reducing pollution, attracting investment and reducing isolation.
"But as with all change for the better, it will take time; it won't happen overnight and we are just at the start of our journey. I hope the people, businesses and communities of Greater Manchester come with us on the journey, so we can create a joined-up public transport network that works for the benefit of passengers and our city-region."
To find out more on franchising and what it means for passengers and for Greater Manchester visit www.tfgm.com/our-buses
Back