Programme announced for Manchester International Festival 2021
Posted: 28/04/2021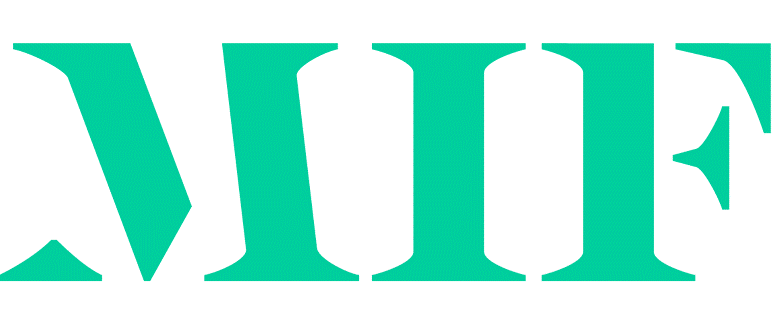 Manchester International Festival (MIF), returns from 1-18 July with a programme of original new work across a spectrum of visual and performing arts, and music by artists from over 20 countries.
Artists include Angélique Kidjo, Akram Khan, Arlo Parks, Aaron and Bryce Dessner, Boris Charmatz, Cerys Matthews, Christine Sun Kim, Cillian Murphy, Deborah Warner, Forensic Architecture, Ibrahim Mahama, Kemang Wa Lehulere, Laure Prouvost, Marta Minujín, Lemn Sissay and Patti Smith
Events will take place safely at indoor and outdoor locations across Greater Manchester, including the first ever work on the construction site of The Factory, the landmark cultural space and future home of MIF.
Live streams will provide a window into the Festival wherever audiences are, including work created especially for online viewing.
With almost all the work created in the past year, MIF21 provides a unique snapshot of these unprecedented times. Artists have reflected on ideas such as love and human connections, the way we play, division and togetherness, equality and social change, and the relationship between the urban and the rural
And for the first time, the curation of the talks and discussions programme has been handed over to Manchester people, building on MIF's work involving the community as artistic collaborators and participants.
Festival Square returns to a new location at Cathedral Gardens with a packed programme of food and drink, live music, DJ sets and entertainment.
As one of the first major public events in the city, MIF will play a key role in the safe reopening of the city's economy and provide employment for hundreds of freelancers and artists.
Much of the programme will be free to attend, with more work than ever in public spaces around the city.
Manchester International Festival artistic director & chief executive, John McGrath said: "MIF has always been a Festival like no other – with almost all the work being created especially for us in the months and years leading up to each festival edition. But who would have guessed two years ago what a changed world the artists making work for our 2021 festival would be working in?
"I am thrilled to be revealing the projects that we will be presenting from 1-18 July this year – a truly international programme of work made in the heat of the past year and a vibrant response to our times. Created with safety and wellbeing at the heart of everything, it is flexible to ever-changing circumstances, and boldly explores both real and digital space.
"We hope MIF21 will provide a time and place to reflect on our world now, to celebrate the differing ways we can be together, and to emphasise, despite all that has happened, the importance of our creative connections – locally and globally."
Sir Richard Leese, leader of Manchester City Council, added: "After the year we've all had that has been such a massive challenge for our cultural sector – which was the first to lockdown a year ago and will be the last to reopen – Manchester needs MIF this year more than ever.
"Manchester has always been a city that values and champions culture and is rightly recognised across the globe for its strengths and innovation in this. As we now begin to move out of the pandemic, we're clear that the cultural sector has an enduring and important part to play in our recovery.
Tickets for this year's festival will be on sale from 20 May and can be purchased from mif.co.uk.
Back