Wythenshawe town centre opens up
Posted: 12/06/2020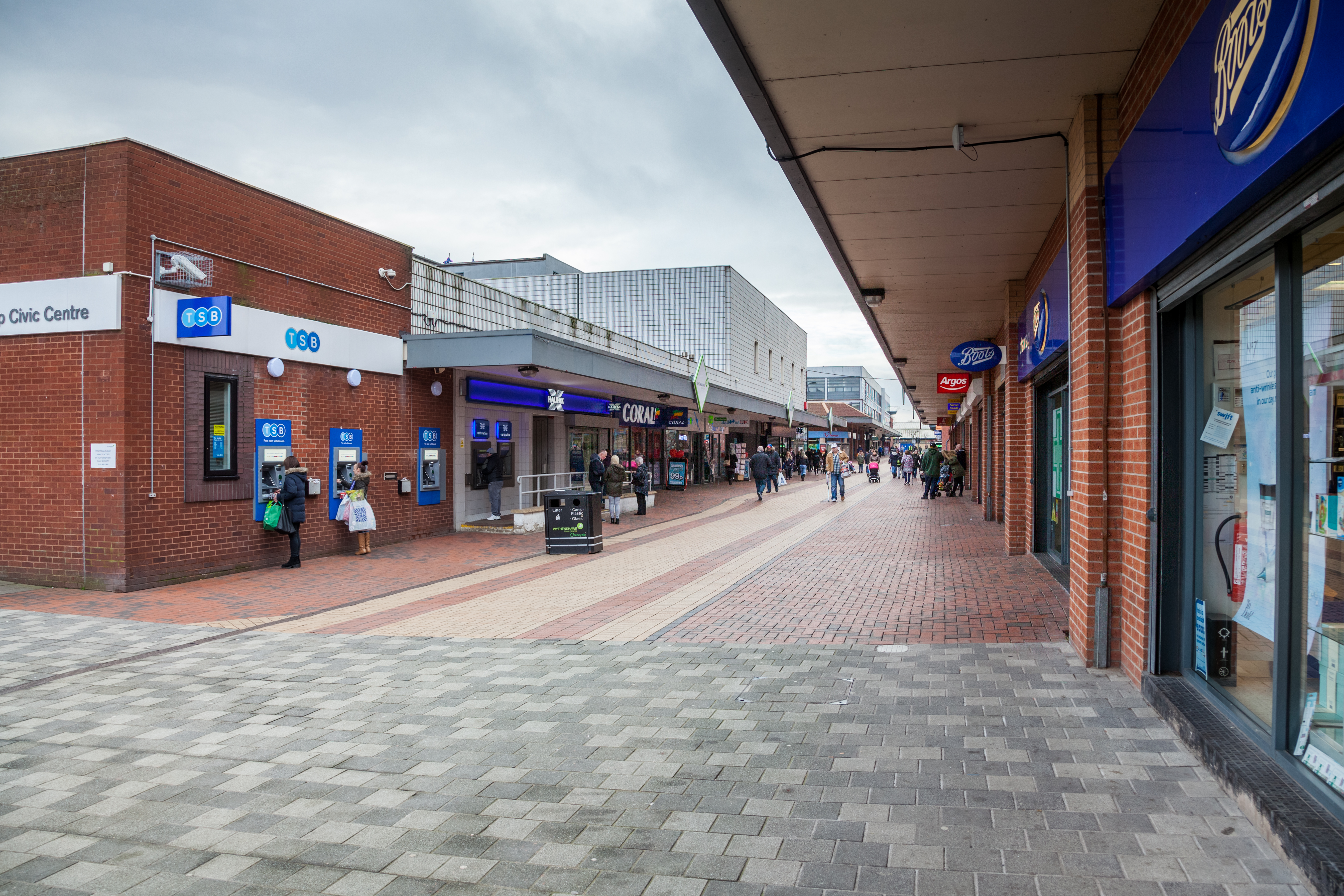 While Wythenshawe town centre has remained open throughout the lockdown period to provide access to essential services such as food stores, pharmacies and banks, town centre management are now working hard to ensure the gradual and safe reopening of all retailers.
There will be additional cleaning regimes, free-to-use hand sanitiser, signage, and social distancing measures across the centre.
As retailers begin to reopen, they will be implementing their own social distancing measures and queue management systems, which may include limits placed on the number of customers allowed in store at any one time.
As a thank you, the town centre will continue to provide free parking for all NHS staff within the multi-storey car park, which can be accessed from the entrance ramp on Rowlandsway.
Daniel Davis, town centre manager, commented: "Throughout the lockdown period, and particularly as lockdown restrictions begin to ease, our number one priority has been, and continues to be, the safety and wellbeing of our entire town centre community.
"Although we have experienced some challenging times recently, we can wholeheartedly say that the positivity and community spirit seen throughout our town centre over the previous months has been overwhelming. We are thankful to all those who have worked tirelessly throughout to ensure our town centre has remained open and accessible. It is this positive approach which will set our town centre apart as we now begin to return to some form of normality.
"We are excited to be supporting our retailers and their customers as they gradually begin to reopen in the coming weeks and we are confident that, by working together collaboratively, we can ensure Wythenshawe town centre remains in the heart of our community."
For individual store opening times, please visit Wythenshawe town centre's website, social media channels or call individual stores directly. Opening hours are constantly evolving in line with Government advice.
Back